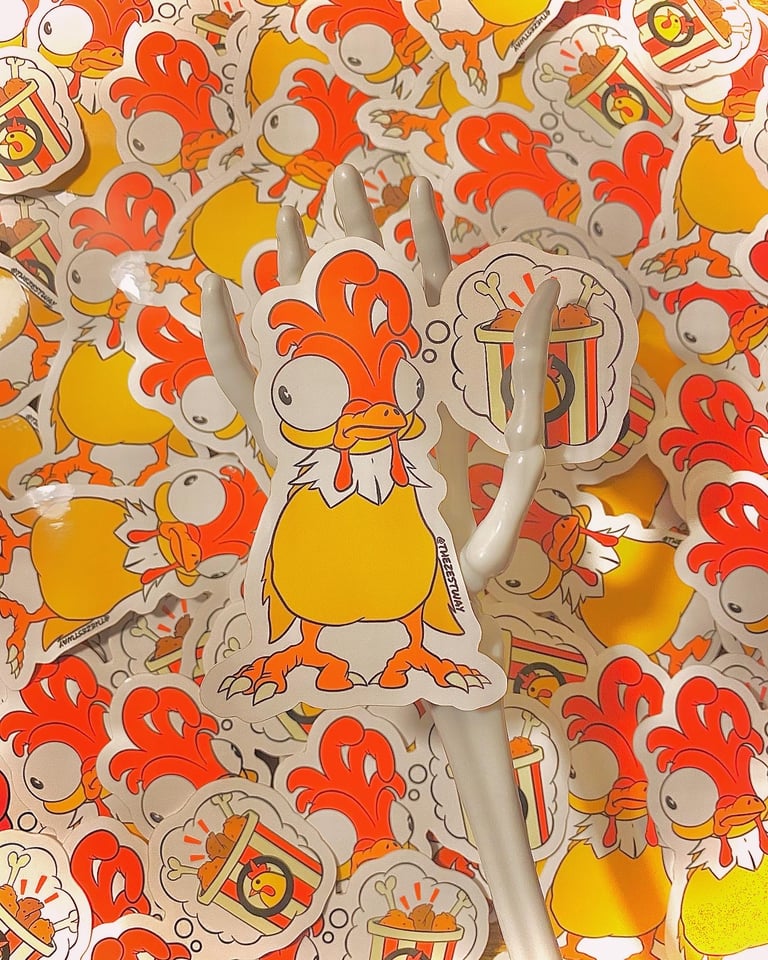 Kentucky Fried Chimken Sticker (Bucket Combo #1)
A Digitalized Print Of Some Chimken.
- "I mean it's chicken, what else can be said. Everybody loves chicken."
SIZE: 3.5" x 4"
Prints Coming Soon
Prints are 12 x 18 and can be framed.
Just select "Frame" or "No Frame" @ checkout selection.
*BE SURE TO TYPE IN NOTES AT CHECKOUT WHAT COLOR PRINT YOU WOULD LIKE WHEN PURCHASING PRINTS (:* (Blk, Wht, 3D, Regular)
#StayTuned for everything and anything ZESTWAY related on Instagram @thezestway.
The Only Direction We Can Go From Here Is Up